Saying hello to more colour this Monday! Summer of colour's combination today is lime green and purple. I'm loving these colour combinations - and this one smells pretty lovely too. :) Come and check out the other entries and play along, it's so much fun and there are so many fantastic artists participating.
I'm also saying:
Hello to a bit of a spring clean...a bit late I know, I'm just following our weird weather patterns. ;)
Hello to end of term summery events. Honestly, we're not even in to July and I'm ready for August and some play time.
Hello to a bit more sorting out in the garden. I think this year is the year of the dandelion...
and lastly.......
Did you come and say hello to my new
Etsy shop
? Come and take a peek - and it's not too late to enter
the giveaway
.
What about you? What are you saying hello to?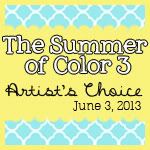 Image processed using Kim Klassen textures
now
and
add some noise 4
.
Also linking up with
Lisa Leonard
.