Saying hello to week 5 of summer of colours and it's.......candy apple (which I took to be 'bright') red and yellow. Which immediately made me think of that fast food chain with the golden arches. Which in turn made me think 'yuk'. However, when I started looking around for inspiration I realised I have this colour combination right here in my very kitchen.
Pictured above is my homemade lemonade in progress. I honestly never realised making lemonade was so easy - it's basically 1/2 cup of lemon juice (or a mix of lemon and lime, even better!), 1/2 cup of agave syrup (ish - adjusted to taste) and a litre of water (fizzy if you want it fizzy). AND THAT'S IT!
So today we're saying:
Hello to homemade lemonade and strawberries
Hello to a British Wimbledon Champion (well done Andy Murray!)
Hello to gorgeous sunny weather and hot (yes, hot!) weather
Hello to ice creams, paddling pools, sun tan lotion and the smell of honeysuckle in the warm evening air.
It's so lovely.
How about you? What are you saying hello to?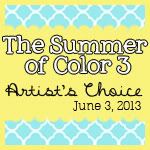 Image processed using Kim Klassen texture sybil.